Finding Your Way in "Kastellet" (Citadel of Copenhagen)
"Finding Your Way" is a very different tour of the historic citadel – a treasure hunt, where the treasury is fun and exercise, historic insight, and maybe even new knowledge. The very aim is to get more people out to orientate and get some motion, and also to give a different offer on insight in the history of the "Kastellet" through the ages.
Download a PDF with map and more information
The tour is divided in 22 items. In the map they are marked by a purple circle. The place, you're supposed to find is in the center of the circle. You'll find a picture of every item in the folder. When you find the picture, that fits the place where you are standing, you'll want to write the letter of the picture in the square at the bottom of the map. The letters will form a short sentence.Turens længde er ca. 3,8 km.
The distance of the tour is about 3,8 km. You may also create your own tour with fewer items, and then perhaps continue another day. It's completely up to yourself.
Read about the items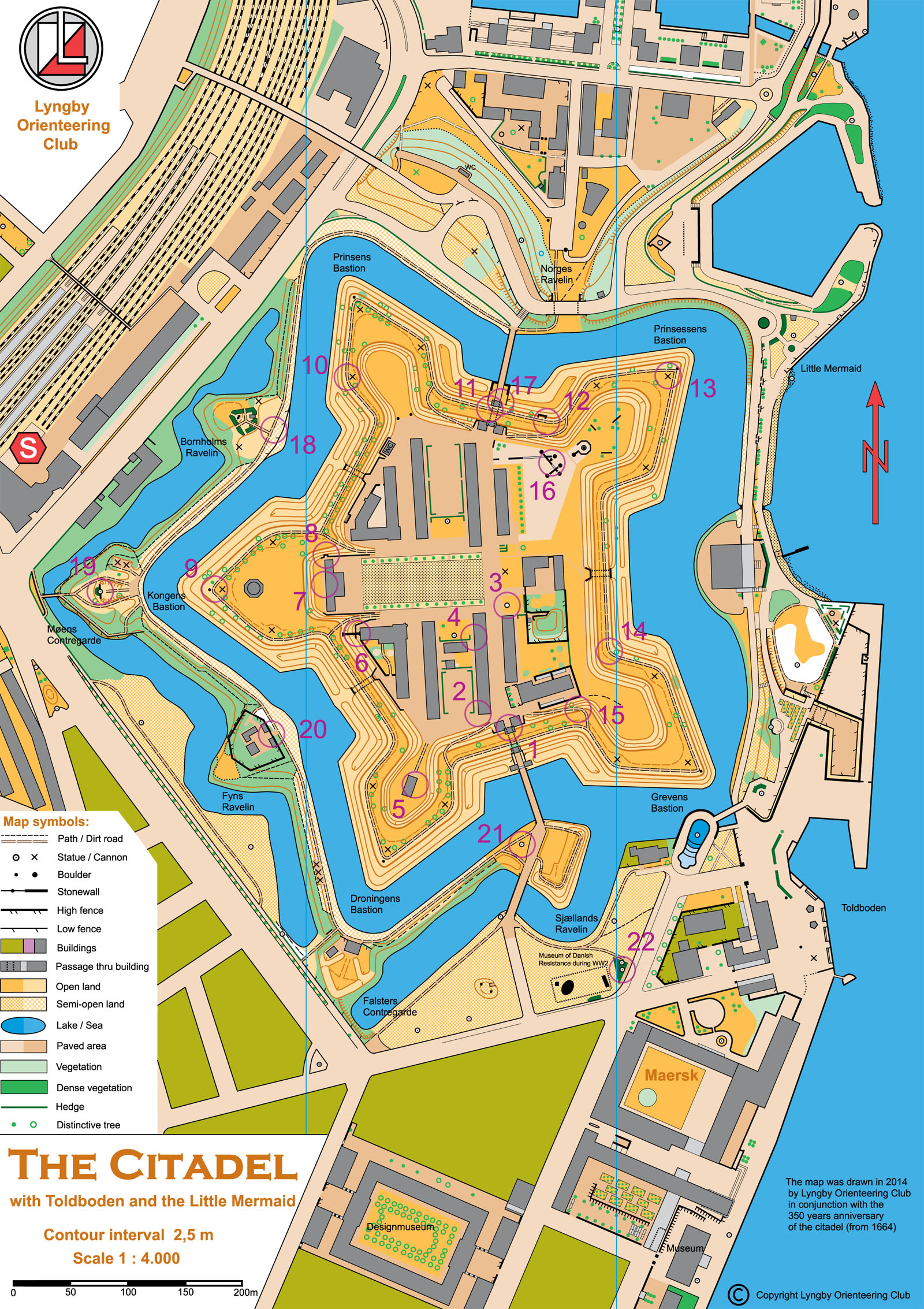 Participants in the Project
Historic text: Finn Andersen og Niels Elsborg, Kastellets Venner (www.kastelletsvenner.dk)
Fotos: Henrik Knudsen
Map: Finn Blom Christensen, Lyngby Orienteringsklub
Lay out: Dansk Orienterings-Forbund